AVN Award Nominated
Rodney Moore Commercial.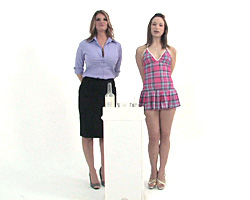 ---

Another Rodney
Moore Commercial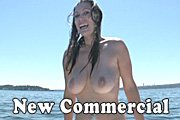 ---
NIGHT of the
GIVING HEAD Trailer!
---
See the Infamous
Rodney and the Swallowettes Video!
---
Hi, thanks for coming to this page. Over on the left are some of the commercials I did not too long ago that got me a AVN nomination for best advertising campaign. Also is the "VIDEO" I did of the "Swallowing Song" which was performed live at the Cat Club.

I hope you enjoy this site. There are so many sections on the menu page in the members section, you could spend weeks just trying to see everything. And we're adding both new scenes and remastered old classic scenes every week. There's hundred of pretty natural girl next door types, hairy girls, big boob girls, chubby girls, black girls, over 1250 Rodney Blast Survivors for you. Also lots of scenes with other guys doing the girls as well, because, after all, I have to let someone else have a little fun once in awhile.

Recently we added the RODNEY STORE to our site, so now you can not only easily order DVDS from a shopping cart, but you can also buy and download full length CLIPS immediately, no membership required. Check it out. Here's a recent biography of me that was in AVN.
Rodney Moore is an adult video producer/director/performer and was recently inducted into the AVN Hall of Fame. He was one of the early pioneers of POV shooting and the gonzo style of porn. His website, RodneyMoore.com has been active since 1997. Rodney has performed with more than 1000 girls since entering the business in 1992. He has been nominated 3 times for Male Performer of the Year and has won several awards. He was named "Best Director" 3 years in a row by the Cyberspace Adult Video Reviews.
Rodney is known for his comedic storylines that are part of all his scenes. But his trademark is his copious "facials." Rodney is known for his natural ability to have huge "pop shots," which is why he was dubbed by Paul Fishbein of AVN as the "King of Cream". Actresses who have received one of his facials are said to have received a (trademarked) "Rodney Blast."
Some of his more famous series are "Creme de la Face," "I Swallow," "Goo Girls," and "Monster Facials." He also has several specialty titles such as "Scale Bustin' Babes," "Top Heavy Tarts," "Horny Hairy Girls," and "Seattle Hairy Girls." His newest series are "Top Heavy Tarts," Milf and Honey," and two new movies, "Vampires" and "Porn Valley Law." He just fininished shooting "Talk Show Tarts."
In addition to producing, directing and performing in his own movies, Rodney also for many years did his own editing, website design, boxcovers and dvd authoring. Now he has a capable and loyal staff who do most of that work for him.
Prior to being an adult video producer, he was a music producer/musician/writer and produced recordings from acts including Meredith Brooks. On her album, "See It Through My Eyes," Rodney worked as producer, engineer, writer, keyboardist and guitarist. He also produced a dance hit in 1980, "Let's Hang On," and a dance hit in France, "Keep on Talking." He has worked in the studio with Kenny G and Sir Mix-a-Lot, among others. He has always done his own background music when needed, and is currently working on writing a porn musical.
Rodney divides his time between Seattle and Los Angeles, and does most of his shooting in both cities. He also frequently travels to shoot.